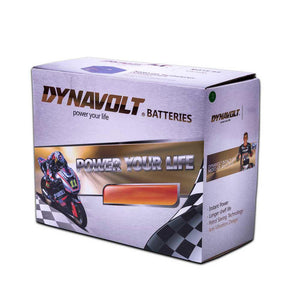 Sealed Factory Activated AGM GEL Lead Acid Battery. (Message us to confirm correct fitment for your make/model)
No messing around with battery acid - just fit and go!
This type of battery can be used in any position and must be securely mounted to prevent movement / vibration.
Note - Check the terminal voltage prior to fitting. If below 12.6V, then charge the battery for best service life.
Warranty Info: 12 Month Repacement Warranty subject to approval.