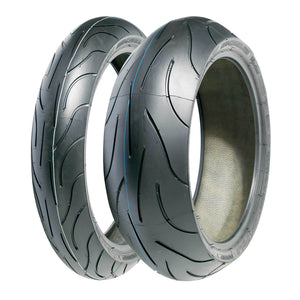 A best-seller combining sporty performance with technology derived from competition. Why is this the right tyre for me?
Grip
Versatile, the MICHELIN Pilot Power maintains its performance level and provides outstanding grip around corners and on damp surfaces.
Technology derived from competition
Thanks to its performance and revolutionary technology taken directly from competition, the MICHELIN Pilot Power has been a best-seller for more than 10 years in the Sport sector.
MICHELIN Pilot Power
Performance at an unbeatable price
MICHELIN Pilot Power is the economical choice for your sporty machine with its unbeatable price.