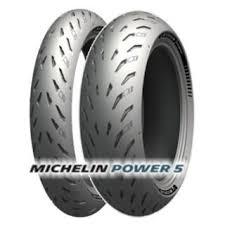 Why choose MICHELIN Power 5 tyres?
Excellent Wet Grip Performance
Experience improved wet grip versus its predecessor*
*Based on internal test conducted in Fontange, France using a 2019 BMW S1000 R fitted with 120/70 ZR 17 front and 190/55 ZR 17 rear tyres comparing lap times of MICHELIN® Power 5 tyres with MICHELIN® Power RS tyres. Actual on-road results may vary.
Optimized Compound Mix and Void Ratio
MICHELIN 2CT and 2CT+ silca compounds with 11% void ratios front and rear deliver tremendous grip in wet conditions
Michelin's Premium Touch™ Technology
The patented sidewall designs of the MICHELIN Power 5 tyre enhance sportbike styling.